casannita linens
About
Casannita is a workshop creating and crafting ecological household linen, handmade in Quebec. Our products are made with the utmost care and lots of love.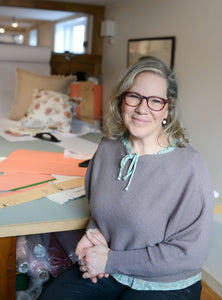 Crafted by nature to stand the test of time
Concerned about the environment and a healthier and more sustainable lifestyle, Annie Comeau created Casannita to show that it is quite possible to design and create high-end quality products while respecting the environment.
Discover the products
Responsible lifestyle
Our linens are made from natural plant fibres: linen, cotton, hemp. The items you'll find at Casannita are reusable, which means you'll keep them longer. They are also biodegradable, even compostable at the end of their lifecycle,hence limiting your ecological footprint. These are zero waste products.
The materials used in the manufacture of Casannita products are selected not only for their aesthetic appearance, but also for their durability and their low ecological footprint.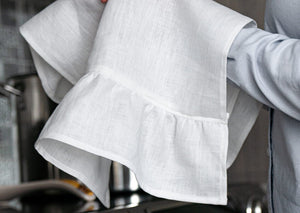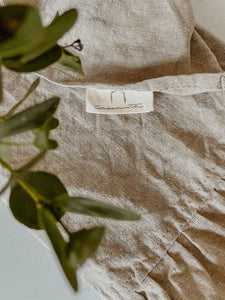 Ecoresponsible commitment
In line with our values, we reuse boxes from our various suppliers to package your parcels.
We also avoid adding extra paper inside the boxes. If we must use new packaging, we only select FSC certified paper or cardboard so that the packaging is fully compostable. We never add plastic for a zero waste delivery.
We also collect our fabric scraps to create, among other things, hair scrunchies.
Shop
"
Our choices today determine the quality of life tomorrow.

"